Combining the power of BIM and GIS with FME
Denver International Airport (DEN) has over 18 million square feet of building information models (BIM) that they depend on for airport operations and maintenance. Because of active construction projects, the spaces and buildings constantly change, so the data is updated daily.
These daily updates created a big problem for the departments that depended on GIS data because their data was not up to date. The manual workaround was to update GIS datasets by hand or export CAD files. Either way was time-consuming and inefficient, as the data was incomplete. To operate effectively, DEN needed to find a way to translate their millions of square feet of facilities BIM data to GIS without losing geometries or essential data along the way.
How they made it possible – no code required
DEN made it easy to share data across teams by updating and converting Revit and Civil 3D models to endpoints like GIS, PDF, and AutoCAD, using FME. Automating these conversions ensured all departments were working with the latest data models.
To generate their interactive online map, DEN Maps, they integrated floor plans, assets, and infrastructure from IBM Maximo and other sources. Airport staff and passengers can use this map to see information about the airport's spaces and infrastructure.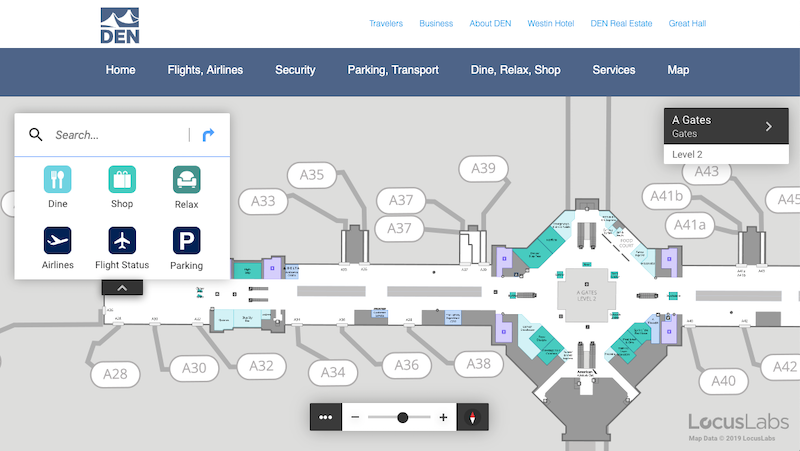 Denver is the largest airport in North America by land area and has received dozens of international awards for excellence, including by SKYTRAX and ACI.
active construction projects
sq. Ft. Modelled in Revit