Webinar
Exchanging Data Between CAD and GIS Systems with FME
Overview
Level: Introductory
For many organizations, accessing and sharing CAD and GIS data between systems can be daunting and time-consuming. Fortunately, exchanging CAD and GIS data does not have to be difficult. Discover how you can leverage your data assets regardless of their originating format or system with FME.

Don Murray
President and Co-Founder
Don has been leading Safe Software and guiding its product strategy for more than 17 years. He has built strategic alliances with leading GIS vendors and integrated FME technology into their products to help them address their clients' complex data interoperability challenges. Today, Don regularly speaks at conferences and tradeshows around the world, sharing his passion for making spatial data available to the people who need it.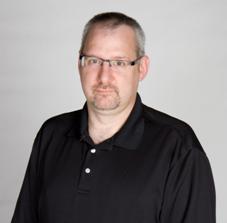 Mark Ireland
Senior Product Specialist
Mark Ireland is a Senior Product Specialist at Safe Software with over 19 years of spatial data expertise. He actively manages the FME Certification Program as well as the development of the official FME training materials, being both a FME Certified Professional and FME Certified Trainer himself. Mark also regularly shares his expertise with users online as the FME Evangelist.
About FME
Transform spatial data to use and share. Only FME gives you unlimited flexibility to restructure, reformat, and integrate more than 275 different spatial and non-spatial data formats. With FME, it's easier to solve more of your data interoperability headaches. Learn more about achieving total spatial data mastery at

www.safe.com.